Mestni kino Ptuj je kot član ugledne svetovne mreže kinematografov Europa Cinemas ponovno dobil povabilo k sodelovanju pri projektu 28 TIMES CINEMA.
Vabilo je namenjeno mladim gledalcem (18 – 25 let), ki radi (in veliko) gledajo filme, sploh evropske, obvladajo angleščino in nimajo težav s pisnim in ustnim izražanjem.
Izbrani kandidat bo kot član žirije mladih evropskih filmskih gledalcev dva tedna (od 27. avgusta do 8. septembra) preživel v Benetkah – na beneškem filmskem festivalu, pri čemer stroške prevoza, nastanitve in akreditacije za festival krijeta Evropski parlament in Europa Cinemas.
Zainteresirani mladi čim prej pišite na nina.milosic@cid.si, da se dogovorimo glede nadaljnjih korakov. Na istem e-naslovu smo na voljo tudi za dodatne informacije in pojasnila.
P.S.: Leta 2016 je bil v tem projektu že izbran dijak Gimnazije Ptuj Tomi Petek.
---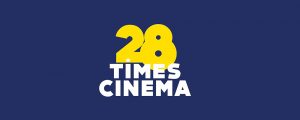 ARE YOU A FILM BUFF?
DO YOU ENJOY SHARING YOUR LOVE FOR MOVIES WITH OTHERS?
DO YOU DREAM TO GO TO THE VENICE FILM FESTIVAL?
28 TIMES CINEMA WILL TURN YOUR DREAM INTO REALITY!

28 TIMES CINEMA* invites 28 young European filmgoers (one participant per member state of the European Union) to attend the 2019 Venice Film Festival as Jury Members of the Giornate degli Autori selection.
Who can participate?
Film lovers aged between 18 and 25,
Excellent English skills (reading, written and spoken) are required,
Good ability to write articles and blogs.
How to participate?
Do and send a video-selfie in which you explain what you love in cinema. Start the video saying "What do I love in cinema…" Make it fun and original!
Technical requirements:
Shoot it in English,
In high resolution (Full HD: 1920×1080 px) and with an excellent audio recording,
Duration: 30 seconds,
The video should contain the following information: Name and country of origin.
Take a look to the Europa Cinemas' Vimeo channel to check out previous year's examples.
What happens if you're the lucky one?
You win a flight ticket to Venice and get free accommodation in the Lido where the festival takes place. You'll be offered a free festival accreditation (giving also priority access to the Giornate degli Autori screenings).
Important: You should commit yourself to:
Be present in Venice before the start of the festival from Tuesday 27th of August to Sunday 8th September 2019,
Be a Jury Member for the films competing for the Giornate degli Autori selection,
Watch all the films presented at the Giornate degli Autori and at the LUX Prize 2019 Competition,
Take part in round tables, discussions and debates with filmmakers and other guests,
Contribute to a blog, which will be specifically developed for this event and to the media partners websites,
Contribute to Europa Cinemas' website and social networks,
Be an active ambassador for the Lux Film Prize during the events organised after Venice in your country.
Don't miss this unique opportunity! Let your dream become true!
*Co-organised by the European Parliament, the LUX Prize, the Giornate degli Autori and Europa Cinemas, 28 Times Cinema aims to promote shared values and cultural diversity through cinema among young people.
For further information about this initiative please visit:
http://www.luxprize.eu/28-times-cinema
http://www.venice-days.com/
http://www.europa-cinemas.org/Les-actions/28-Times-Cinema
http://webreporters.cineuropa.org/
https://storify.com/europacinemas/28-times-cinema-2015
https://europa-cinemas-blog.org/about/28-times-cinema/