As a part of the Resonance Cinema. Cultural Hub for Curious Minds project, four cinemas from different European countries (Ptuj City Cinema from Slovenia, Kinematografi Osijek from Croatia, Tisza Mozi from Szolnok, Hungary and Art Fest from Sofia, Bulgaria) present one of the beloved films from their homeland to the viewers in partner countries and host a discussion panel with the director.
The Ptuj City Cinema will host the first event of the Film Talks series. Due to the pandemic, the event will be held online. The chosen Slovenian film is Class Enemy by young director Rok Biček.
---
On Thursday, January 14, 2021, you are kindly invited to:
The event is free of charge thanks to the European project.
The film will be screened with English subtitles. The panel will be held in English.
---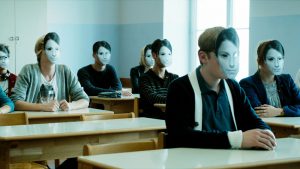 Class Enemy
Rok Biček, Slovenia, 2013
Due to a huge difference in the way they perceive life, the relationship between the students and their new German language teacher becomes critically tense. When one of the students commits suicide, her classmates accuse the teacher of being responsible for her death. The realisation that things are not so black and white comes too late.
---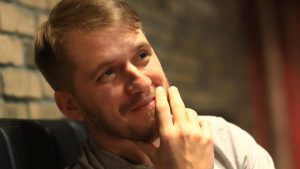 Rok Biček, born in 1985 in Novo mesto, Slovenia, graduated in film and television directing at the Academy of Theatre, Radio, Film and Television in Ljubljana. He established himself internationally with his feature debut Class Enemy (2013) which won the FEDEORA award at the International Critics' Week in Venice and eight awards at the Slovenian Film Festival. Biček's second feature film The Family (2017) had its world premiere at Locarno Critics Week, where it received the Best Film award. It also earned Biček the Vesna Award for Best Feature Film at the Slovenian Film Festival and the Prešeren Fund Award for Directing.
---
The converstaion with the director will be moderated by Tomi Petek, a student of Film and Visual Culture with French at the University of Aberdeen. He was one of the 28 Times Cinema jury members at the Venice Film Festival in 2016.
---
In cooperation with Slovenian Film Database.